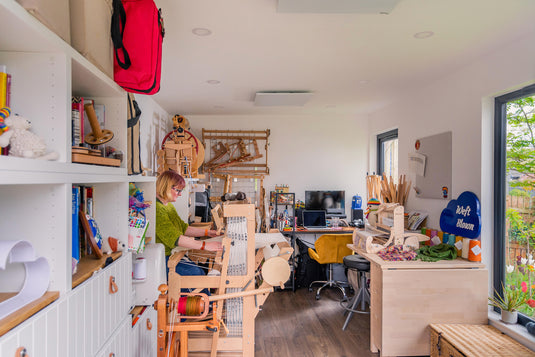 Welcome to Weft Blown
Welcome to our new website!
Weft Blown is here to help with all of your weaving and spinning needs.
With a range of weaving looms from Ashford, Louët, Schacht and others as well as yarn, fibre, books and accessories there is something to suit every budget.
Ange at Weft Blown is also happy to help you get the right equipment for what you need.
There are still sections we are working on with our new website so please be patient and if you have any trouble using it then do email info@weftblown.com to let Ange know.
New Arrivals and Coming Soon
Weft Blown Cloud
Come and join our community of weavers and spinners at Weft Blown Cloud.
On our cloud you can find resources, ask and get answers to your questions as well as see what everyone is making.
Visit the Weft Blown Cloud